AHMEDABAD: A special road of 1.5 km from
the
backside of the Motera Stadium is being readied for the high-profile entourage to reach the airport in the shortest possible time.
The road — a last-minute decision to facilitate the safe passage of the US President and Prime Minister Narendra Modi — ending near the Mother's Dairy in Bhat, was nowhere on Motera's map of things, rues the contractor.
It must now be readied by February 20, the contractor said.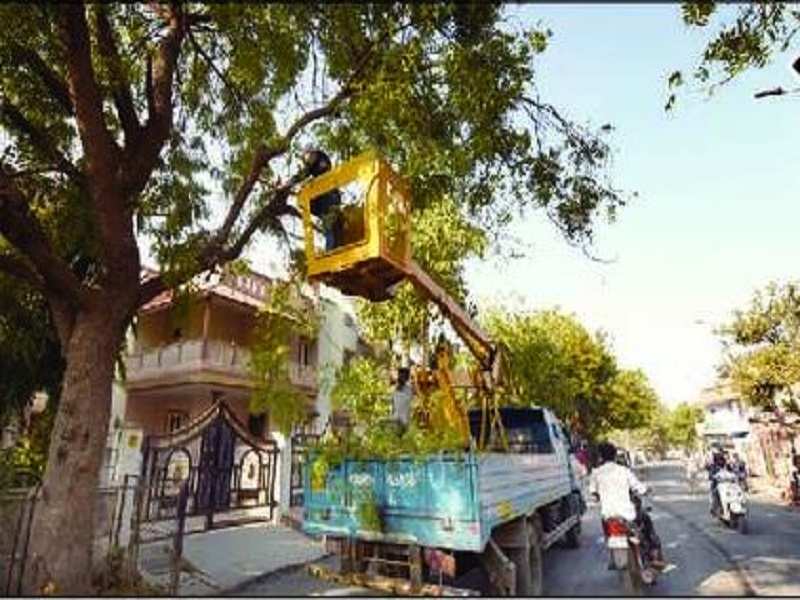 The road will come up on a low-lying water-logged area just behind the airport. According to the contractor, nearly 50 metres of the new road had to be levelled into a cemented road first in just two days, while the remaining 1.3 km will be topped with tar. Both sides of the new road are free from construction activities and have vegetation that can be cleared easily. Only about 50-odd metres of the new stretch has a couple of residential colonies.
This road, which will connect with the airport via Indira Bridge, is being constructed jointly by the Ahmedabad Urban Development Authority and Ahmedabad Municipal Corporation. The 1.3 km stretch from Mother's Dairy, Bhat to Koteshwar is being readied by AUDA, while the remaining is being surfaced by the AMC.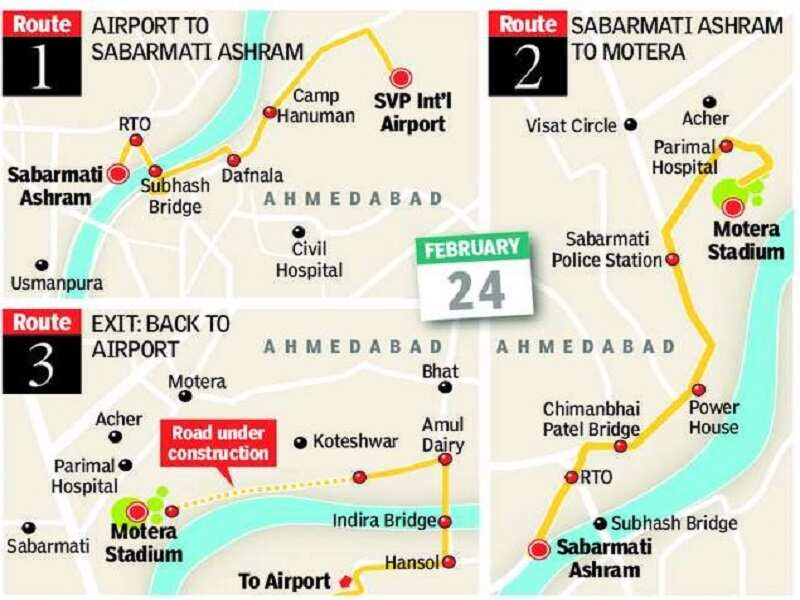 The other possible exit route being readied for the Trumps is from Motera village through the Motera-Bhat link road. The small road which can barely allow two vehicles to pass at the same time is now being widened to two lanes on each side.
The police are busy scanning every detail with a hawk's eye — from details on the road to objects along with the path including the height of boundary walls. According to officials, three roads have to be kept ready, of which one will be decided 24 hours before the visit.
Officials said that the road connecting Bhat and Motera is a busy thoroughfare with many high-rise buildings dotting its sides. Both sides of the road are being dug up now to install railings. From colouring of trees around the airport to resurfacing of pedestrian lanes, all works have to be trial-ready by February 20, he said.