AHMEDABAD/ GANDHINAGAR:
The
special lab for Novel Coronavirus (nCoV) at Civil Hospital here screened two samples — one each from Bhavnagar and Kheda — on Tuesday. The hospital officials said that the primary reports were negative.
"So far, the National Institute of Virology (NIV) at Pune and the lab at Civil Hospital have collectively analysed 20 biological samples collected from the persons showing NCoV like symptoms. However, no positive case has been recorded from Gujarat so far," said a senior health department official.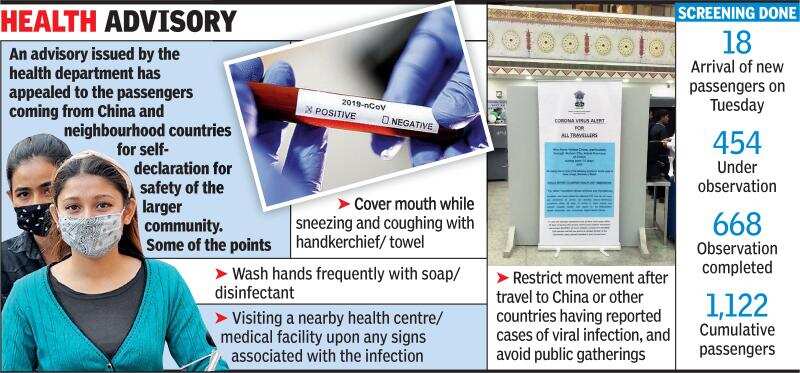 Sources at the state home department said that the high profile visits of Prime Minister Narendra Modi first, for inauguration of COP 13 CMS at Gandhinagar, and his second along with US president Donald Trump, has prompted the authorities to strengthen the screening procedures and reporting system.
"Since January, 1,122 passengers that have come to Gujarat after visiting China or nearby countries have been screened. Out of the total, 668 have completed their 14 days of precautionary observation period at their residences and are asymptomatic," said an official, adding that a team of doctors is already deployed at the state airports for primary screening of the passengers.